MT300 - waterproof personal tracker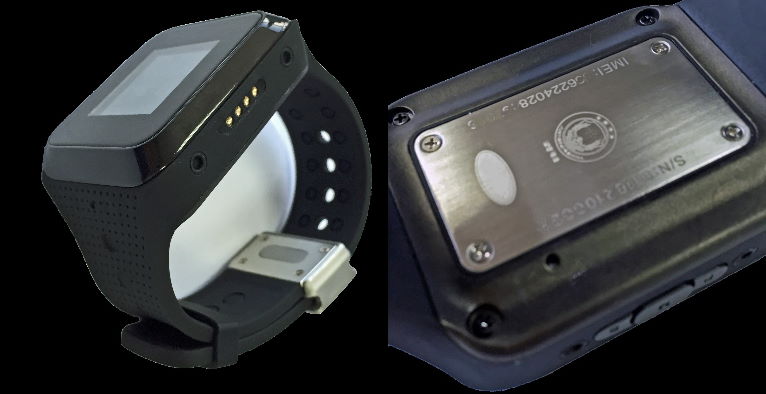 MT300 is a specially designed wrist-watch device to monitor location and movements of persons under custody and surveillance. Waterproof case is produced from a shockresistance plastic with display protected by supphire glass. The bottom cover is of stainless steel and the bracelet integrated with the case is from medical grade silicon. Continuity of the bracelet and the lock condition is controlled by specially developed circuitry and software. Large capacity battery provides long standby and working time. There is an option of voice call for assistance from the device to a control center and the control center can monitor the parollee with the built-in microphone. Acceleration sensor helps to evaluate physical movements of the person under surveillance. With SOS button the person can trigger alarm and inform the control center in case of emergency. The battery is charged by a designated charger without the bracelete to be unlocked. The supervisor can setup geo-fence, speed limit alarms and scheduled work time of the device. Firmware update can be done over the air.
Specification
Positioning system:
GPS or Glonass+GPS (option)
Communication:
Quad Band GSM 850/900/1800/1900MHz
Protection:
IP67
Connectors:
4-pin connector for charging and data
SIM card and TF card holder (inside the case)
Buttons:
SOS – emergency
switch On and Off (only with the bracelet opened)
button to call to designated phone numbers
Display:
1.2" electronic ink display with indication of time, battery level, signal level of GPS and GSM, to read incoming

Battery working time*:
180 hours (standby)
48 hours (geo-fence control with 15mins interval)
18 hours (60secs interval)
4 hours (voice surveillance mode)
Voice communication:
One-way – built-in microphone
Size:
49x42x26mm
Weight:
88g
Working temperature:
-25 … +60C

* - working time is for indication only. It depends on the satellites' signal strength and GSM network conditions.